Macpherson Homestead
Where:



About:




Cost:

Open:





See also:
One kilometre east of the Carnamah townsite via a marked driveway on the north side of the Carnamah-Bunjil Road.
The heritage listed Macpherson Homestead was one of the first buildings in the district, and following restoration is standing strong aged over 140 years.
Free, with donations appreciated.
The homestead and its grounds can be visited at anytime. If you would like to look inside please make prior arrangements by telephone with George on 08 9951 1690, or Jill on 08 9951 1575 or 0458 576 758.
Virtual Museum - Macpherson Family
History of the Macpherson Homestead




History of the Macpherson Homestead

The homestead was the home of Duncan and Mary Macpherson who settled in Carnamah with their children in 1868. The Macpherson's established a pastoral station named Carnamah, and during their 70-year residence the dwelling was known as Carnamah House.

The northern telegraph line to Champion Bay (Geraldton) was built past the homestead as it was the only permanent residence in the district. The last link that joined up the completed telegraph line was connected in Carnamah on 5 June 1874. A telegraph office was run from an outbuilding by Duncan's daughters for almost 40 years.

Following the deaths of Mary and Duncan Macpherson their unmarried children George, Maggie, Donald and Bessie lived out the rest of their lives at the homestead. Following Bessie's death in 1939 her grandnephew Malcolm J. C. Macpherson inherited the homestead, which he leased and later sold to local farmer George S. Ferguson.

Over the years the homestead changed hands, became unoccupied and rapidly deteriorated. From 1979 to 2004 the Carnamah Apex Club, Carnamah Restoration Society and the Carnamah Historical Society restored the homestead with locally raised funds and grants from Lotterywest. In 1981 local farmers Glendon H. and Jennifer M. A. Lane donated ownership of the homestead and a parcel of surrounding land to the Shire of Carnamah.

For a number of years the partially restored homestead was used each week by the Carnamah Brownies. Following the conclusion of restoration works the homestead was furnished with donated items before being officially opened on 23 October 2004 by Ian M. Macpherson (son of Malcolm).

The Heritage Council of Western Australia assessed the homestead as having "played an important and successful role in the development and growth of the Carnamah district" and that "the place has particular structural interest, with its high walls and steeply pitched roof and bush rafters." The homestead is a permanent entry on the Heritage Council's State Register of Heritage Places.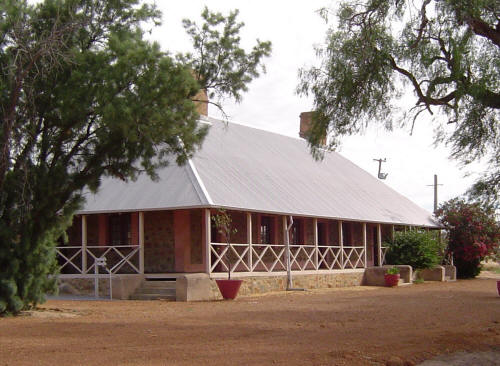 Macpherson Homestead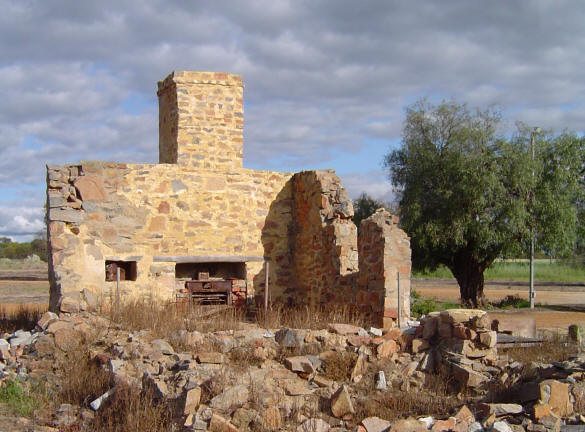 Ruins of External Kitchen
Stonework from the kitchen frames our website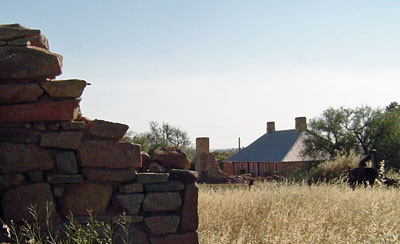 Ruins of Stockman's Quarters with
kitchen and homestead in the background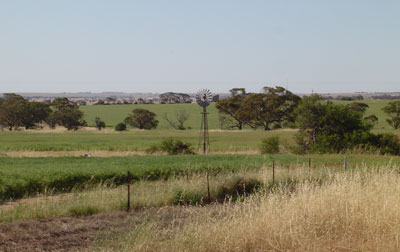 View from Macpherson Homestead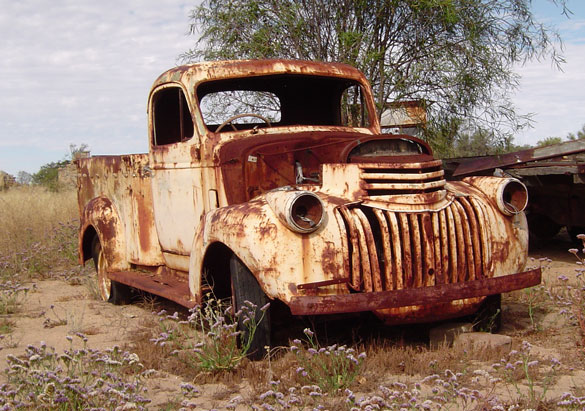 One of numerous old vehicles and
farm machinery near the homestead