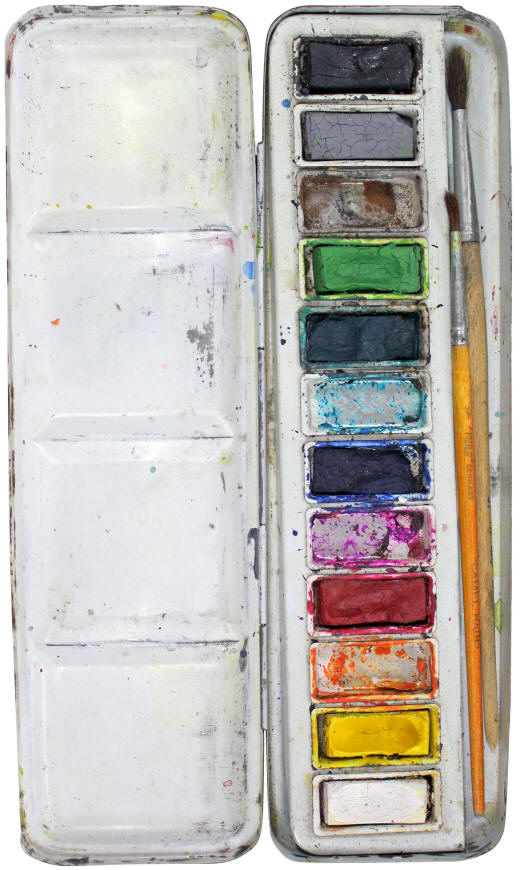 A Country Education
Children, mostly of farmers and railway workers, accompanied their parents onto farms in the bush and railway camps alongside the
Midland Railway
. Many began their education by undertaking correspondence lessons from home.
When there were ten children of school age living within a radius of three miles, the Education Department would consider establishing a local school. The Department and community would then work together to arrange a suitable building and accommodation for a teacher.
A state school was established at Arrino in 1906, followed by Three Springs in 1908 and both Coorow and Carnamah in 1912.
As farms spread out, more schools were established
−
at Billeroo, Dudawa, Eneabba, Gunyidi, Inering, Marchagee, Turipa, Waddy Forest, Waddy Well, Winchester and Wongyarra. For many years there was also a Dominican Convent School at Three Springs.
Above: Arrino State School in 1911
The reason for so many schools was that travelling long distances wasn't possible as the only form of transport for most families was to walk, ride a horse or travel in a horse-drawn sulky or buggy.
"The first year of school in Carnamah... Mother drove us in a buggy the six or seven miles in the morning and came to fetch us in the afternoon. She went home in between and did housework, cooked dinner... made bread cakes and served morning and afternoon tea. When we learnt to ride [a horse] and drive ourselves to school it let Mother off the hook."
−
Madge Rooke
Right: Bell from the Inering State School
Below: Inering State School, which opened in 1928 on the Inering Estate in Carnamah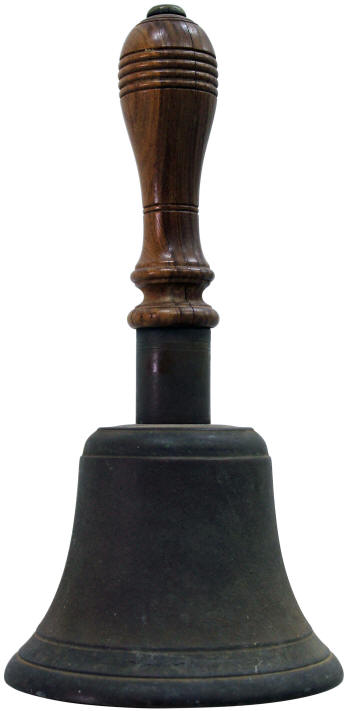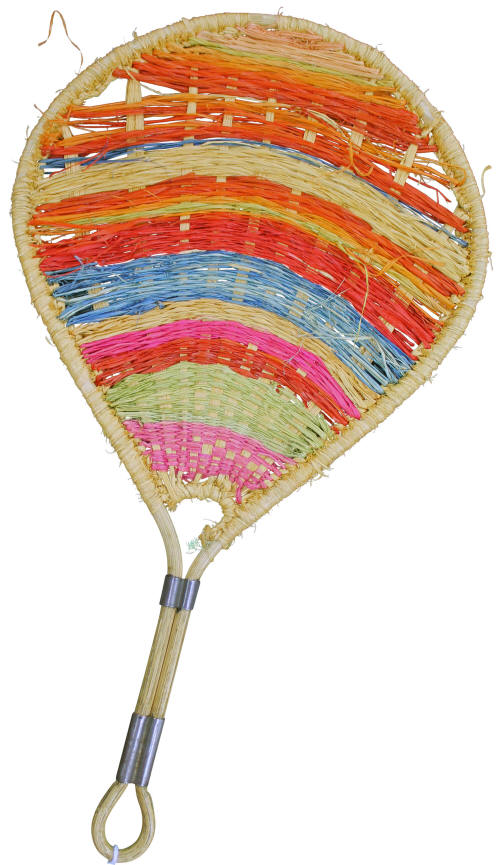 Right: Cane & Raffia Work
Cane & Raffia Work was a craft that was taught at primary schools across Western Australia. The fibres come from Raffia palms, which are native to parts of Africa and South America.
Rachel Power made this fan as a student at the Carnamah State School. She won a 1st prize for Cane & Raffia Work in the Educational section of the Carnamah Agricultural Show in 1935
−
very possibly for this very fan!
When Rachel began school as a six year old in 1933 she walked two a half miles (four kilometres) to school each day and the same again to get home. The next year her 12 year old brother was given a bicycle and he then rode to school with the two of them on his bike.
Below: Students at the Carnamah State School in 1935. Rachel is fifth from the left in the back row.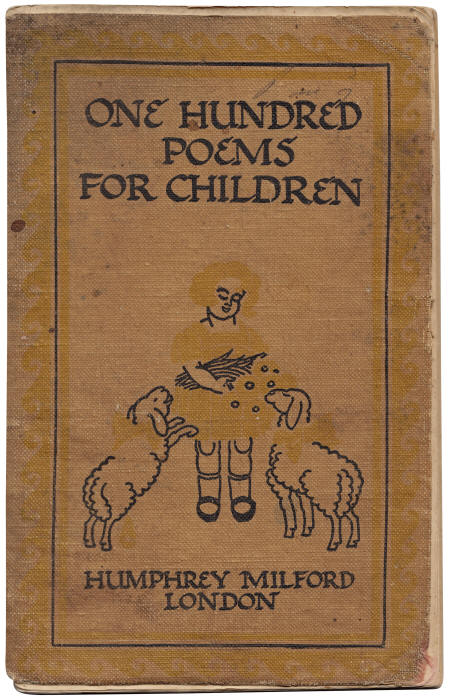 Left: School teacher Winnie Raffan's book
Miss Winnie Raffan
ran the one-teacher Winchester State School in 1923 for an annual salary of
£
222. The school operated from a house on her father's
Inchgower
Farm but closed due to low attendance. When the number of children increased, the school was reopened with an official school building in 1928.
Page 40: LOST TIME
Timothy took his time to school,
Plenty of time he took :
But some he lost in the tadpole pool,
And some in the stickle-back brook.
Ever so much in the linnet's nest,
And more in the five-barred gate
−
Timothy took his time to school
But he lost it all and was late.
Please help enrich our collective history by sharing your own comment or story about being a school student or teacher. Click
here
for the
comment form
or send us an email to
mail@carnamah.com.au
Keeva Verschoor
I remember seeing Maisie McSwain riding her bike on her way to the Inering school. She lived near
Forresters
but for some reason she went to school at Inering. I'm not sure if I have her name correctly remembered. It must have been a hard ride on the dirt road.
Carnamah Historical Society in reply to Keeva Verschoor

It might very possibly have been a generous act on the part of the
McSwain
family to keep the numbers up at Inering and the school open. When
Eileen Berrigan
was the teacher at Inering 1931-1933 she lived with her parents in Carnamah and drove her Baby Austin car out each day. Although her younger brother could have walked to school in Carnamah, for a period of time he went with her out to Inering and was a student there.